Have you ever been immersed in a sports activity before?
I do not know about other people, but I have experienced this feeling since I am a big fan of golf. And for sure, many people actually have the same possession as me. This game is a good mental practice since it keeps you focused and patient.
Moreover, you can stretch and use the muscles that you never imagine. However, you cannot have an incredible game without the good golf clubs. I highly recommend you should buy the club sets instead of the separate items.
But what are the best golf clubs for beginners?
I am going to help you answer this question in a moment.
Top-rated golf club sets for beginners on the market in 2020
| | Callaway Strata Complete Set (12-Piece) | Confidence POWER Hybrid Club Set | Pinemeadow PRE's Complete Golf Set | Wilson 2017 Ultra Complete Package Set | Aspire X1 Complete Golf Set |
| --- | --- | --- | --- | --- | --- |
| # of Pieces | 12 Pieces: 9 Clubs, 2 Headcovers, 1 Bag | 9 Pieces: 8 Clubs, 1 Bag | 16 Pieces: 11 Clubs, 3 Headcovers, 1 Bag, and 1 Rain cover | 13 Pieces: 9 Clubs, 3 Headcovers, 1 Bag | 13 Pieces: 9 Clubs, 3 Headcovers, 1 Bag |
| Driver | ✔ | ✔ | ✔ | ✔ | ✔ |
| Fairway Woods | 3-Wood | ✘ | 3-Wood | 3-Wood | 3-Wood |
| Hybrids | 5-Hybrid | ✔ | 3-Hybrid | 4-Hybrid | 4/5-Hybrid |
| Irons & Wedges | 6-7-8-9-PW | 6-7-8-9-PW | 4-5-6-7-8-9-PW | 6-7-8-9-PW | 6-7-8-9-PW |
| Putter | ✔ | ✔ | ✔ | ✔ | ✔ |
| Bag Included | ✔ | ✔ | ✔ | ✔ | ✔ |
| # of Headcovers | (2): Driver, 3W | ✘ | (3): Driver, Hybrid, 3W | (3): Driver, Hybrid, 3W | (3): Driver, Hybrid, 3W |
| | | | | | |
1. Editor's Choice
Callaway Men's Strata Complete Golf Club Set with Bag
First of all, I will choose Callaway Men's Strata Complete Golf Club Set with Bag as my priority. The whole package is very stylish and comprehensive for every beginner. Hence, everyone will be satisfied with using this 12-piece set.
In particular, the 460cc driver will give you a lot of flex, which you can maximize your enjoyment. Moreover, the 3-wood and hybrid will definitely help you have some excellent distance. Whenever you think that you are on difficult lies, you can use the 5H hybrid as your savior.
Furthermore, you cannot ignore the attractiveness of the irons and wedges. You can achieve the greatest control and precision. Thanks to the sole-width technology, the irons will impress you with their wonderful accuracy.
Talking about the mallet putter, you will love its accuracy and its sense of distance. This good combination will be a bonus point for any beginners. Last but not least, the bag, as well as the accessories, is the good fit. You will no longer have any discomfort on your shoulders since the strap system is very qualified.
Besides, you can make full use of the pockets to extend your storage space. A great news for you is that you can have 2 head covers when buying this set. And of course, no matter you are left-handed or right-handed, this set is available for both.
That is why I highly suggest buying this incredible set. You can get all of the necessary clubs and items in one go. Also, the price is very affordable for the amateur golfers. Therefore, with all of these outstanding features, what more could you ask for?
However, Callaway Men's Strata Complete Golf Club Set still has some drawbacks. Many people criticize that it is quite heavy to carry around. After using for a while, I have some difficulties using the 3-wood as it does not give me the full forgiveness.
In case you want more clubs, you can choose the 16-piece set or 18-piece set from this brand. For 12 pieces, you can have 9 clubs with 2 head covers. With 16 pieces, you can have a total of 11 clubs and 4 head covers. Lastly, 18 pieces offer you 12 clubs and 5 head covers.
If there are only a 3-wood and a 4-hybrid in the 12-piece set, you can have more in the 16 and 18 version. They will provide you 3 and 5-wood as well as 4 and 5-hybrid. And of course, 12 pieces will have the cheapest price while the 18 pieces will ask for the highest price. Thus, based on your needs, you can choose the most suitable one for yourself.
Pros
The driver is excellent in distance and accuracy
The irons are designed with sole-width technology, which will give you good forgiveness and control
User-friendly hybrid
Various accessories and pockets for the stand bag
Affordable price
Cons
The bag is a little heavy
The 3-wood does not offer great forgiveness
2. Best cheap golf club sets under $150
Confidence GOLF Mens POWER Hybrid Club Set & Stand Bag 
The second name on this list will be Confidence GOLF Mens POWER Hybrid Club Set & Stand Bag. This set is very suitable for anyone who is pursuing the best cheap golf club set. You can always take up golf without breaking the banks on the clubs.
This low-price set is everything you need to increase your confidence in hitting the links. There are a number of long, middle and short clubs to support your shots in the greens. At first, you can have the driver as well as the 24-degree hybrid wood for long clubs.
They are made of steel shaft which allows you to hit the difficult spots without much sacrifice. If you want to seek suitable items for short and middle-range shots, this set will not disappoint your hope. It offers the cavity-backed irons together with the pitching wedge. These items will provide you the most forgiveness even though you are a beginner.
Moreover, you can rely on the steel-shafted putter when hitting in a short distance. I have to say that this set can exceed your expectation in terms of the quality despite its low price. Many people feel happy after the first purchase, and they say that the upgraded stand bag is the extra point. It is well-designed with the auto-pop legs along with numerous external pockets.
Furthermore, you can have a rain cover in case there is an immediate rain during your game.
However, there is a minor point that you need to consider before making the purchase. Unlike the first brand, Confidence GOLF Mens POWER Hybrid Club Set & Stand Bag only aims for the right-handed. Also, it does not offer any head covers for your club.
But anyway, for this super cheap price, I believe that this set deserves to earn a spot on the market. It is a great deal for people who are about to give golf a go. When I first played golf, I did not want to spend much money since I wanted to see if I can handle this sport. When getting into golf, I can buy the better one.
Pros
The driver is decent and offers good distance
Great hybrid
Sturdy irons with 6-7-8-9 PW
Nice and sturdy stand bag
Cons
Not offer the option for the left-handed
Lack of the head covers
The pockets of the stand bag are not very deep
3. Best quality golf clubs
Pinemeadow PRE Men's 16-Piece Complete Golf Set
Moving to the next one, you can have the best quantity golf clubs from Pinemeadow. From its name, you can know that this set consists of a number of separate clubs. This will assist you in hitting the course with more determination and confidence.
This package is excellent at having the 10.5-degree driver which is made of enhanced titanium. With the graphite shaft, you can deliver the maximum power and distance within only 5 seconds. In my opinion, this driver can work the best for short work.
If you want to deal with the middle range, you can seek for the fairway wood and hybrid. With the construction of a 15-degree head, the fairway wood will help you have a better shot from the rough. And about the hybrid, I find it very versatile since it has a shaft with premium steel.
Well, here is one interesting information about these three clubs. Pinemeadow offers the custom head covers for the driver, the wood as well as the hybrid. Sounds great!
Besides, you can have a full range of irons which are made of good stainless steel. They are from 4 to 9 PW with a great cavity back design. Another incredible item is the mallet putter. It can support your feel once you reach the greens. Its purpose is to align the little ball and improve the precision. Also, do not forget about the lightweight carrying bag which appeals every beginner.
However, nothing in this world is perfect. This set also has some disadvantages regarding the carrying bag. Sometimes, the dual strap will become loose, so that your shoulders will be uncomfortable. Moreover, this package is made for the right-handed only. If you are left-handed, of course, this one is not a proper choice for you.
Pros
Good-looking golf club set
Nice fairay wood and versatile hybrid
Lightweight carrying bag and stable kickstand
High-quality driver
Cons
Loose dual straps
Only suitable for the right-handed
4. Best high launch tech
Wilson Golf Men's 2017 Ultra Complete Package Set
Next, we are coming to the Wilson Golf Men's 2017 Ultra Complete Package Set. This one has a great reputation for using one of the best technology at this moment. At the first sight, I cannot refuse its attraction since the color is very bright and outstanding.
After that, we can look at the performance, and this set will make us impressed. If you are a newbie in playing golf, Wilson will be your best partner since it has the improvement design. This whole package aims to generate good distance for the starters.
In addition, you can have the most support from the 460cc driver. You can launch the ball excellently by benefiting the low center of gravity. Moreover, the irons from 6 to 9 will allow you to hit the large spots. Furthermore, you can have better aim and distance thanks to the putter. I am sure that this item is very comfortable to hold because it is wrapped with the soft paddle.
The lightweight bag is the great place to keep all of your clubs. The wide space along with various pockets will be a plus since you need to bring this bag around the course. Well, good news for all left-handed people! This is a right choice for you since you can buy this set regardless of your dominant arm.
Despite these amazing features, Wilson has to face some bad reviews. In my view, the price is much higher when comparing with the old version in 2015. Also, the hybrid gives a pretty high trajectory, which is not my wish in general.
Pros
The driver is high-tech, which is very easy to hit
Ergonomic carrying bag
The irons are easy to control and offer great accuracy
Ideal for both left-handers and right-handers
Easy-to-hold putter
Cons
Cost much more than the 2015 version
The hybrid gives high trajectory
5. Best set of clubs for a high handicap player
Aspire X1 Men's Complete Golf Set
Last but not least, the final position will belong to Aspire X1 Men's Complete Golf Set. This package is very special since it is the best set of clubs for the handicapped players. With no doubt, Aspire X1 Men's Complete Golf Set deserves to be a game improvement set of clubs nowadays.
You can get the most benefits from the 460cc driver. This titanium item can help you to produce the greatest shot. Moreover, the combination of the fairway wood, the irons, the hybrid as well as the putter will bring you the best game as ever.
Furthermore, you can have the deluxe golf bag which matches all of your clubs. As a result, you can have the best appearance on the greens when practicing with your friends. Besides, Aspire will provide you with 3 head covers, which is very convenient for your clubs.
Also, this set has two available sizes for the players. In particular, the size will be different between those who are 6 feet and those who are 6 feet 1 and up. You can check version for Men 6'1″ and Above is here.
After knowing these brilliant factors, why don't you purchase this set at once? Of course, you can receive all of the best from this package.
However, there is a reminder that you need to consider. If you are a left-hander, it will be a waste to buy this set since you cannot use it.
Pros
Titanium driver
The wood has the graphite shaft
Lightweight stand bag
Offer two sizes for players
Cons
Only works for right-handers
What Clubs Does a Beginner Golfer Need?
Oh, when you are about to start with golf and looking to see what kind of clubs you should get, there are some options available. For the first one, you can get a brand-new set off rack and also get the custom fit. There is a chance that your swing develops in a couple years. Those clubs might not fit you correctly and they may need adjusting.
Secondly, you can look for a good used set of clubs from the top names on the current market. And then, the third option is to pick up a starter set which is inexpensive. But it is not a set of clubs you want to play with 2 or 3 years down the road. After choosing the sets, you need to know different golf clubs and when to use them.
Therefore, I am going to show you how to know which golf club to use. Obviously, you will need a putter, a sand wedge as well as a pitching wedge through a 6 iron. When you get to the wood, you can vary that around since it depends on how many clubs you want to purchase.
Moreover, all beginners definitely need a driver and a good fairway wood. A 5-wood is better since as a beginner, it is going to be a little bit easier to hit. And do we need hybrids or a 7-wood? I recommend a 5-hybrid and a 4-hybrid. I think your set is going to be pretty complete with this.
How to Choose Golf Clubs: Things to Consider Before Buying Best Golf Clubs for Beginners
When first taking up playing golf, I find it very confused to choose the suitable golf clubs. Hence, I know that all of the new players will have difficulties picking the right one at this moment. However, you do not need to worry about this matter anymore! I am going to identify some necessary factors that you should consider before choosing a golf set.
Identify the brands
First of all, you can seek for the standard golf clubs from the popular brands on the current market. For instance, Callaway is one of the most well-known and reputational brands these days. I highly suggest this model since they can satisfy all of your needs. Moreover, you can think about the other qualified brands such as Confidence, Pinemeadow as well as Wilson.
Choose between new and used golf clubs
For any golf starter, buying a brand-new set might be a waste since you are not certain about your interest. You may lose your passion within only a few weeks, and that golf set will have no value for sure. Therefore, used golf clubs seem to be the good choice for some beginners. But, do you know who buy used golf clubs?
Used golf clubs are very suitable for those people who are on a tight budget. By this way, you can still have the good set without spending too much money. Furthermore, in case you do not have time to play golf frequently, buying the used golf clubs is a great option. Nevertheless, you need to check the used golf clubs carefully to make sure there are no worn spots or broken edges.
Set the budget
Going to the next step, you need to make a budget plan before actually buying the golf clubs. And I have got a number of questions regarding 'how much do golf clubs cost?'. The answer depends on the metal's quality of the clubs.
Therefore, you may pay between $200 and $400 for the average set. However, for the high-end golf clubs, you have to pay more which can be over $1,000.
Shaft options
When choosing golf clubs, you cannot ignore the shaft since it is one of the elements deciding your game's result. In particular, there are two common types of shafts such as steel and graphite. Between these two, steel shaft seems to be heavier than the graphite one. Moreover, it has the low torque rating.
But in terms of durability, graphite shaft cannot defeat the steel shaft. Also, you do not need to worry about scratching since steel shaft does not have the painted surfaces.
Club fitting
Well, I think choosing the right length of your golf clubs will determine part of the final result. To know the right length, you need to measure the distance from your wrist down to the floor which will be the ideal shaft length. By getting the perfect club, you can have great control over your shot.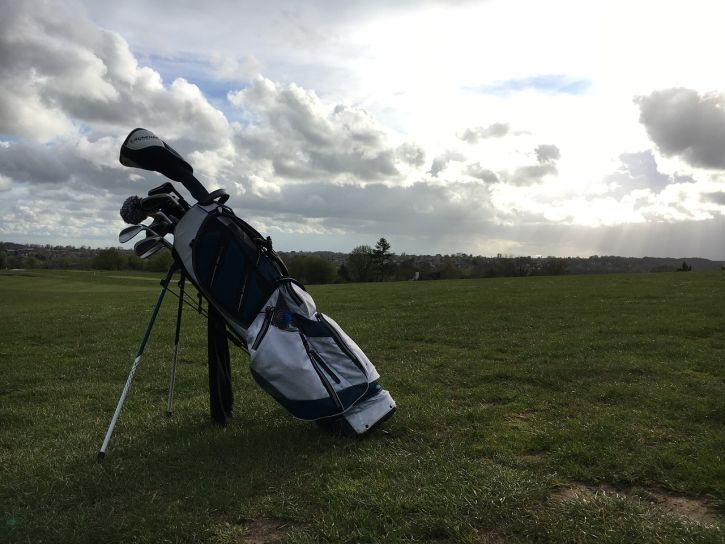 Not many women are keen on playing golf before but this number is increasing yearly. And when mentioning the woman's golf club, you need to focus on the lightness. Furthermore, you need to get the correct length of the club as well as the correct grip size to fit your hand.
If you do not have much experience, you need to have someone who is qualified to help you. To save your time, I highly suggest you should buy [amazon_textlink asin='B00R3VVDVY' text='Callaway Strata Plus Women Complete 14-Piece Set' template='ProductLink' store='golfsg-20′ marketplace='US' link_id='cfd38619-f09c-11e7-8289-f7354113168e']. I know that this model is very suitable for any ladies.
I assure that playing golf at a very young age can help you have a sense of determination and patience. Hence, I let my children practice this sport when they were about 7. However, you need to consider some important factors for the junior players. The junior golf clubs are designed for specific age from 8, 9, 10 to 11, 12, 13 years old.
So, you need to choose the appropriate length and weight for your child. A plus point is most junior golf clubs cost about $200, even for high-end items. Thus, why don't you give your beloved children a chance to develop themselves in a good way? And for those who are confused, I will recommend [amazon_textlink asin='B000GUV526′ text='Confidence Junior Golf Club Set with Stand Bag' template='ProductLink' store='golfsg-20′ marketplace='US' link_id='0e94219a-f09d-11e7-8525-c9ba17501daa'] as an excellent product.
Now, if you are over 50, I will give you some tips to choose the perfect golf clubs. At this stage, you will need a custom senior driver since it is much lighter. Also, the shaft is less stiff and has a larger club head. However, I have seen many seniors struggle with using the drivers and the fairway woods.
Instead, you can consider using the hybrids as the substitutes. And for sure, [amazon_textlink asin='B00GY4002E' text='ADAMS Speedline Plus Package Set' template='ProductLink' store='golfsg-20′ marketplace='US' link_id='2a2be17c-f09d-11e7-9e6b-5fd6229caf3a'] will be a suitable set for most seniors nowadays.
Well, how can you select the right golf club if you are very tall? Do you need an extra-long golf club in this case? There are numerous questions we need to discuss now. As I mentioned before, we will measure the distance from our wrist to the floor. And of course, tall people tend to have longer arms. Therefore, there is only a slight extension when making the golf clubs for tall people. For the tall person, I will recommend [amazon_textlink asin='B00847OYSA' text='Palm Springs Golf VISA Mens +1″ TALL GRAPHITE & STEEL Club Set' template='ProductLink' store='golfsg-20′ marketplace='US' link_id='47e94c5b-f09e-11e7-b9ac-253b6c92a9f6′] as a suitable product.
The only thing you need to notice is your posture. Taller people will have a more upright position and the golf clubs is more vertical. This means that the bottom of your club head will not become horizontal anymore. And if you want to know more lessons and tips, you can watch this video below for more details:
FAQ about Golf Clubs for Beginners
Last but not least, I am going to answer some common questions that most beginner golfers will face. And I hope that this information will help you out.
What is a full set of golf clubs?
Firstly, you need to know that a golfer can have 12 to 18 golf clubs in your bag. But the number may vary depends on your skills as well as your preference. However, the basic set will include the driver, some fairway woods, a couple of irons, some wedges and the putter as well.
How many golf clubs can you carry?
As the novice players, you really should not carry too many golf clubs. I am sure that it makes you more confused during your game. As a result, I suggest carrying about 10 golf clubs, which suits your current situation. This will save much time when making the decision on the course.
How often should you replace the golf clubs?
Moving to the next question, do you know when it is time to upgrade your golf clubs? If your score suddenly decreases much when your skill does not change, it is the signal to buy the new golf club. In addition, I advise buying the new club after using it for more than 3 years. By doing this, you can improve your individual skill gradually.
How much does a set of golf clubs and bag weigh?
Oh, this will be the last question for this article. The total weight of the golf bag with clubs will vary according to the type of bags. If you are a professional, you tend to bring a heavier bag since you need more space during the tournament. Thus, its weight will be about 35 to 50 lbs.
Otherwise, with novice players, you do not have to carry too many items and walk around. Hence, your bag will be much lighter which is approximately 20 lbs.
Conclusion
In summary, I wish all of my sharing will help you gain more knowledge about golf. Now, I am sure that you can identify the best golf clubs for beginners as well as knowing clearly about other issues related this healthy sport. However, if you have any confusion or queries, please do not hesitate to keep in touch with me anytime.